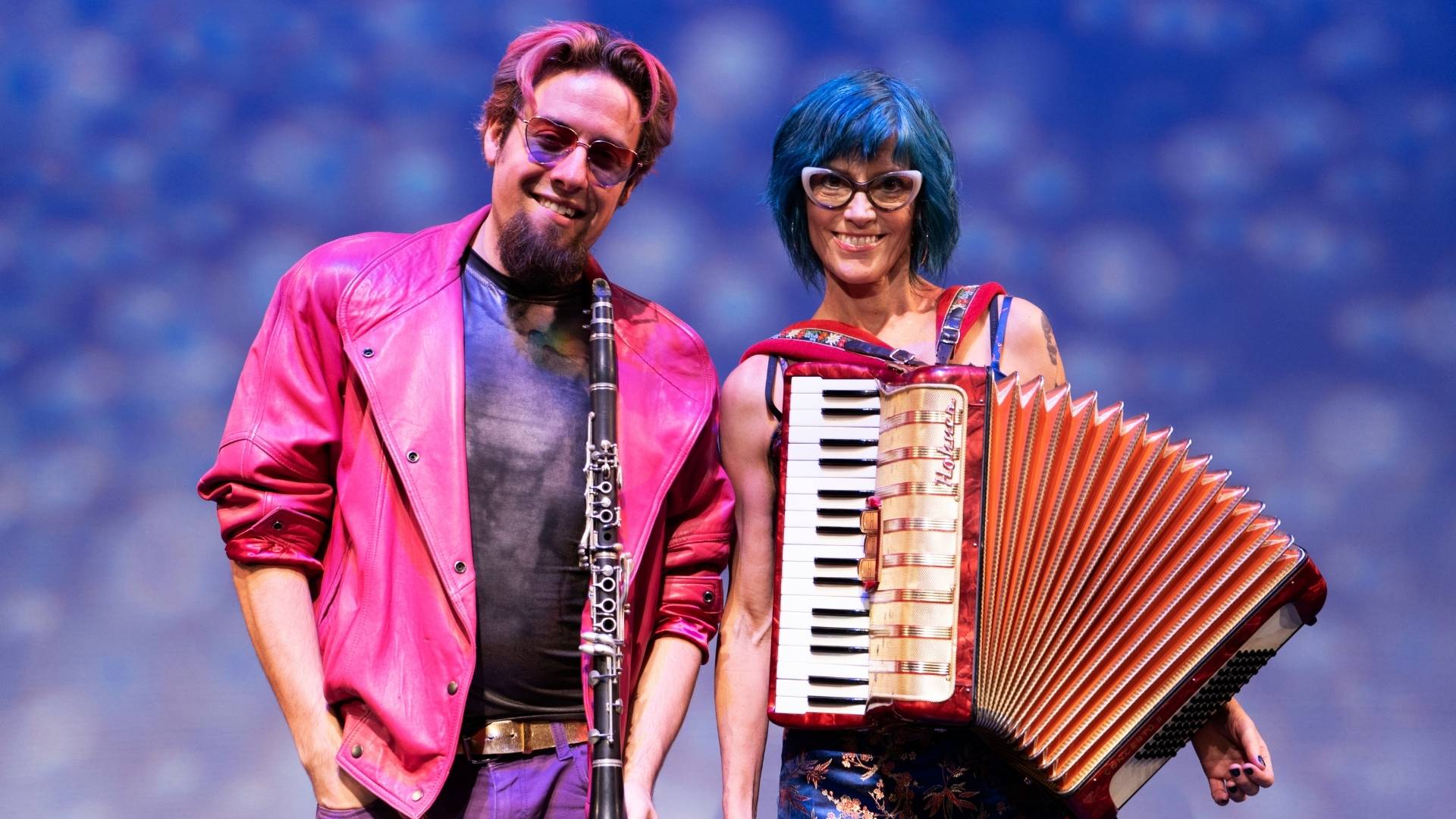 Teapot in the Tuba
The VSO Day of Music performance by Teapot in the Tuba features a selection of their most recent Jazz and Balkan-influenced mash-ups and originals. Their program is split into three impromptu outdoor mini-sets intended to engage passersby and nearby apartment dwellers for enchanting and uplifting musical moments and with care to avoid creating a public gathering.
Katheryn Petersen, Accordion, Composer, Arranger
Mike WT Allen, Clarinet, Composer, Arranger
Mini-Set 1
Alouette, Mash Up by K. Petersen
Blue Drag, by Joseph Myrow
Lanyka, by K. Petersen
Accordion Noir, by Andy Fielding
Reception, by K. Petersen
Mini-Set 2
Back to Baskinta, by Ibrahim Maalouf
In Half, by Lindy Gray
Foule It Out, Mash Up by K. Petersen
Bjornekaeden, Danish Folk Tune with B Section by K. Petersen
Summer Spirit, Mash Up by K. Petersen
Mini-Set 3
Giant Tree, by K. Petersen
Szurke Macska, by K. Petersen Tombe, by K. Petersen
Losing My Religion, Mash Up by K. Petersen
Alley Flowers, by K. Petersen
Bird That Didn't Sing, by K. Petersen
This versatile duo forges music from cherished essentials that fit together perfectly but unexpectedly like a teapot in the bell of a tuba. Mike WT Allen (Composer Director of Space Elevator) on clarinet and Katheryn Petersen (Accordion Noir Festival Director, 2010-2017) on accordion bring formidable composition and improvisation expertise to repertoire that mingles traditional, Jazz, popular and world influences in fabled and original combinations.