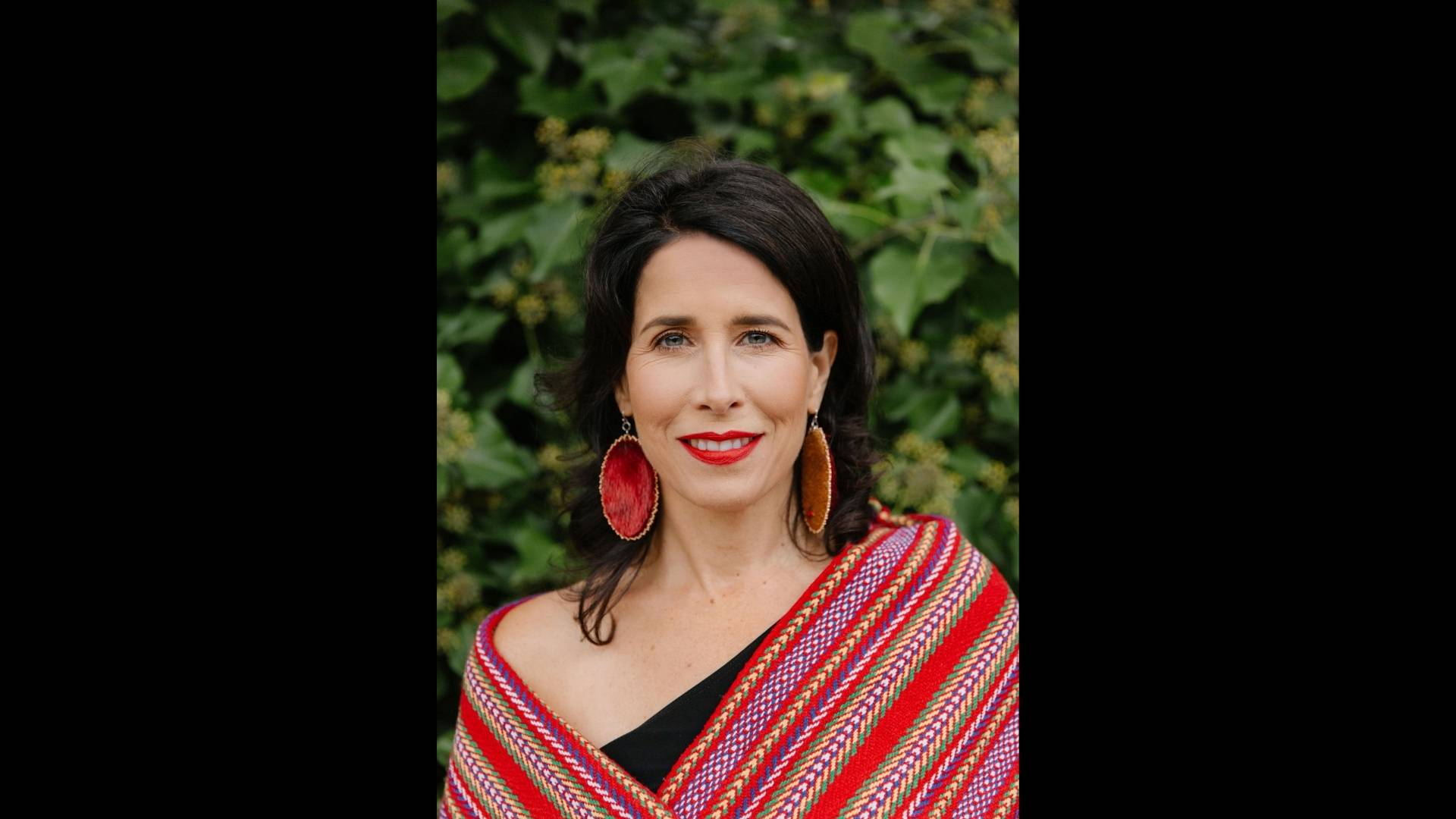 Andrea Menard
Livestream performance at 11:30 am.
Andrea Menard, a Metis singer/songwriter, sings an original traditional style composition called Four Directions Prayer
Andrea Menard – singer, songwriter
Andrea Menard is an accomplished Métis singer, songwriter, actress, and speaker. She is a 15-time music award winner, a five-time Gemini-nominated actress, and was named ACTRA National's Woman of the Year in 2021. Andrea has recorded four critically acclaimed albums, Lift, Sparkle, Simple Steps, and The Velvet Devil, and debuted two symphony pops shows with the Regina Symphony Orchestra. She has written and starred in two made-for-television programs: The Velvet Devil, which was adapted from her hit one-woman musical stage play; and Sparkle, which aired on APTN for six consecutive holiday seasons. Andrea has shared the stage with Buffy Sainte Marie, Tom Jackson, Toronto Symphony Orchestra, the Funk Brothers, Colin James, Robbie Robertson, the Rankins, Susan Aglukark, and even sang Big Yellow Taxi in front of Joni Mitchell.
Born in Manitoba, Andrea is a proud member of the Metis Nation of Canada. Her Metis roots originate in St. Laurent, MB, which is in Treaty 1 territory and the Homeland of the Metis.
Always highlighting her Métis culture and her people's resilience, Andrea released her new symphony Pops concert, Rubaboo, to invite audiences to discover their role in reconciliation. Her single, "Silent No More," was written as a companion piece for her TEDx talk to end the cycle of violence against Indigenous women and girls. "Where is God in This Place" is Andrea's latest single meant to raise awareness about Canada's history of residential schools. In 2013, Andrea released the single, "Return of the Bell of Batoche" to commemorate the "Return of the Bell" ceremony that finally saw the bell of Batoche come home to the Métis people after 135 years of forced exile.